Amanda Miller & Janeth Orozco, FoodWIse
FoodWIse is a federally funded SNAP-Ed program (or Supplemental Nutrition Assistance Program-Education.) The national program is leading a DACUM (Developing a Curriculum) process to revise/develop core competencies for program leaders, program supervisors, and nutrition educators. The goal is to improve the staffing of SNAP-Ed programs across the country.
DACUM is a commonly used process that includes focus groups consisting of professionals/experts in a certain field. The focus groups convene to capture the major duties and related tasks included in an occupation. In this case, staff involved in operating a SNAP-Ed or nutrition education program.
Amanda Miller (Coordinator) was contacted by the state FoodWIse office to request that Janeth Orozco (Nutrition Educator) join the national team. The national team requested "exemplary Nutrition Educators" to represent each state and Orozco met those requirements.
Orozco is currently taking part in phone calls with the national team to begin the review process.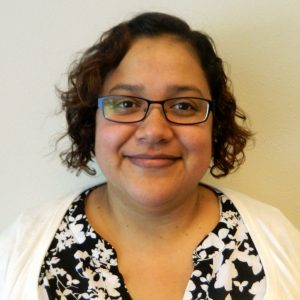 Janeth Orozco, FoodWIse Educator