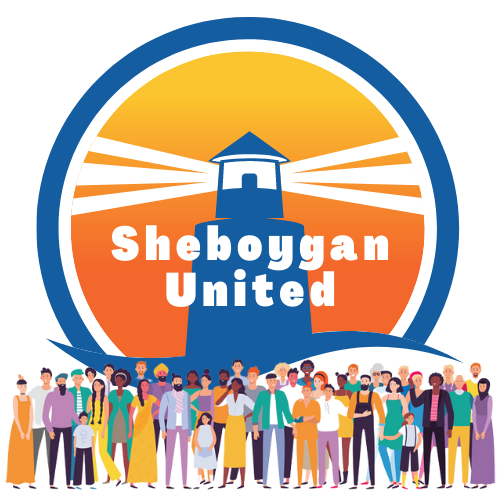 SHEBOYGAN UNIDO – JOVENES ORGANIZACIONES
May 15, 2022 130 – 4 pm St. Clement's Church, Sheboygan WI
Join Sheboygan United for a FREE youth-focused, bilingually supportive introduction to various community groups serving Sheboygan youth! Our first family resource fair, presented in February 2022 in partnership with Sheridan Elementary School, was a great success! Our next fair will feature Sheboygan youth organizations as well as health support and COVID vaccination by the Department of Health. Come and meet youth and adults from the list below!
Sheboygan has many great service organizations, but sometimes we aren't reaching the communities we want to support and serve. Are you a youth who wants to address this challenge with us? You can meet with Bilingual Community Health Workers and other county staff, learn about civic process and health inequity, and build social capital as you solve Sheboygan's access challenges with us!
Email golda@wisc.edu and karina.aguirre@partners4cd.com to find out more!
RAYS – homeless youth services
Rainbow Kids
RCS Empowers
Lakeshore Technical College
Girl Scouts
Sheboygan Food Bank
Sheboygan County Department of Health
UW Extension – 4H
UW Extension – Positive Youth Development
Know Your Rights – legal services and paralegal
Hispanics for School Choice
Sheboygan Head Start
United Way Community Partnership for Children
Sheboygan Youth Symphony
Ignite Sheboygan
Staff Management Johnsonville
Partners for Community Development
Theatre for Young Audiences
St. Clement church groups TBA
Kohler Arts Center
Mental Health America
Lakeshore United Football Club