Sarah Tarjeson, Sheboygan County 4-H Youth Development Educator and professor of UW-Madison, Division of Extension has been meeting weekly with Melodye McCay, Sheboygan County Extension Associate, and Kevin Palmer, Manitowoc County 4-H Youth Development Educator, and UW-Madison Professor to plan and implement a research project. The focus of this project is to collect and analyze data and document the successes and challenges educators throughout Sheboygan and Manitowoc Counties experiences while teaching during the COVID-19 pandemic.
The three impacts or goals we are trying to achieve include:
1) to identify the best practices of teaching remotely during a pandemic
2) to inform key decision-makers regarding needs and strategies or teaching remotely during a pandemic and
3) to better understand the impact of socio-emotional health of students on education during the COVID-19 changes.
At this time a draft of the survey is complete and has been sent out to the Project Team, which includes educators and administrators from both Manitowoc and Sheboygan Counties. Feedback was solicited and the survey revised several times. Some examples of questions included in the survey include:
What were the social-emotional issues that you saw?
What did educators experience as far as being equipped to manage during this time?
What are some district policies and guidelines that help inhibit you from engaging students?
How did your students' engagement change over the course of this time? From previous engagement?
The projected launch of the official survey is July 20-31, 2020. With support from UW-Madison, Division of Extension Evaluation Specialist Josset Gauley, we hope to complete our analysis and offer an initial report to schools by August 15th.  This has been a quickly progressing project but has also been rewarding to be a part of.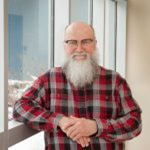 Kevin Palmer, 4-H Youth Development Educator