4-H Summer Camp…It's Where You(th) Need to Be!
SHEBOYGAN COUNTY 4-H BASE CAMP
This year's Sheboygan County 4-H Base Camp will be held July 10-13, 2023. Four days and three nights of adventure, fun, and learning. Upham Woods in Wisconsin Dells features comfortable sleeping quarters, a quality dining hall, an archery range, swimming, canoeing, hiking, and more! Programs in recreation, crafts, and nature exploration are offered for all youth.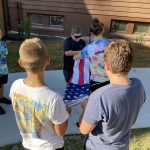 Base Camp is open to the first 80 campers in grades 3-7. Transportation to and from camp will be provided via school bus, a departure from the Sheboygan County Fairgrounds in Plymouth, WI.  Early Bird Registration Cost:  $200 (Cost increases to $250 after May 1st- NO EXCEPTIONS). Sheboygan County 4-H Camp is an experience you don't want to miss!
SHEBOYGAN COUNTY OUTPOST CAMP

2023 Outpost Camp will be held June 23-26 2023 at Devil's Lake State Park! All members grades 7 and up are welcome to join us for 4-H Outpost Camp. This special park adventure will include hiking, swimming, more hiking, and all kinds of outdoor fun. Early Bird Registration Cost $200 (Cost increases to $250 after May 1st NO EXCEPTIONS!)
4-H CLOVERBUD CAMP – July 28, 2023
Join us for Cloverbud Day Camp at the UW-Extension from 8am – 3pm!  Cloverbud Day Camp is a chance for 4-Hers grades K-3rd, to experience a little bit of camp and participate in some fun activities. From nature to recreation and songs to crafts, there is a little bit of something for everyone! You can sign your Cloverbud and a friend up using 4-H Online today! Cost $25
Instructions on how to register for an event in 4-H Online – For Enrolled 4-H Members
Instructions on how to register for an event in 4-H Online – For Non-Enrolled 4-H Friends
FINANCIAL SUPPORT
Looking for some financial support for this experience? See one or both of the options below:
Sheboygan County 4-H Grant Application
Bill Jens 4-H Alumni Grant Application_2.14.2020 (PDF – Due April 1)
CAMP STAFF APPLICATIONS: DUE FEBRUARY 1, 2023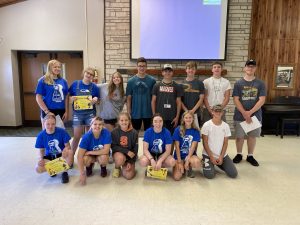 All older youth 8th grade and older are encouraged and invited to apply. Interviews for this year's Camp Staff will be held on Tuesday, February 28 from 6-8 p.m.
Camp Youth Staff Application 2023 – PDF
Camp Youth Staff Application 2023 – Word
Adult Camp Staff Application 2023 – PDF
Adult Camp Staff Application 2023 – Word