Where is 4-H Camp Riversite? N2823 Camp Riversite Rd, Lima
Join the "Camp Riversite, Sheboygan County 4-H" Facebook Page to sign upfor events. 4-H Camp Riversite educational programming is free and open to everyone. Donations accepted and reservations are recommended.
Reserve 4-H Camp Riversite for Your Next Meeting!
If your club, group, or even family want to reserve 4-H Camp Riversite for a day, night or weekend there are just a few easy steps to follow!
1. Call 920-459-5903 at Extension-Sheboygan County to find out if your desired date is available!
2. Review the policies and complete the paperwork
Welcome to Camp Riversite Letter
4-H Camp Riversite Rental and Use Agreement
3. Return the completed forms and any applicable payment to Extension – Sheboygan County.
4. A day or two before your event, pick up the keys at UW-Extension for the bathrooms, cabin, lights, etc.
5. Return keys to Extension – Sheboygan County immediately following the event.
Want to stay overnight with your family at 4-H Camp Riversite?
Check out the Family Camp Package!
OUR MISSION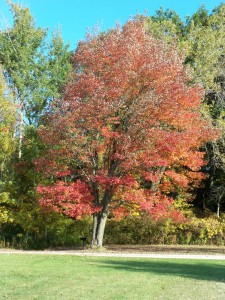 The primary focus of 4-H Camp Riversite is education through recreation and nature programs and activities.
THE 4-H FOREST
Originally conceived as a site for "a new 4-H forest", the scope of camp activities has expanded to include many facets of environmental education and recreation.
ENVIRONMENTAL EDUCATION
Over 85% of the total campground is set aside for the purpose of environmental education. The self-guided nature trails winds its way for nearly a mile through dense pine forest, swamp and grassland. White birch, oaks, beech and maple are surrounded in the spring by thousands of trillium accented by a sprinkling of marsh marigolds, violets, and spring beauties.
WILDLIFE
Wildlife is plentiful. Deer and woodchuck are often sighted and thrills for the birdwatchers include woodcock, warblers, owls and the rose-breasted grosbeak.
RECREATION
Recreation facilities include a picnic area and shelter, playground equipment, lighted ball diamond and volleyball area.
Links of Interest:
Contact 4-H Youth Development for more information. Phone: (920) 459-5903