N2823 Camp Riversite Rd, Lima 
Join the "Camp Riversite, Sheboygan County 4-H" Facebook Page to sign up for these events. 4-H Camp Riversite educational programming is free and open to everyone. Donations accepted and reservations are recommended.
Watch for any changed for this event – April 25th 10 am – 12 pm – Earth Day Celebration – Come  celebrate the beauty of nature at this family event.  A nature hike will be the highlight of this springtime celebration and we will make a flower craft to take with you.
May 16th 10 am – 12 pm – Spring Wildflower Hike – In May, the forest comes alive with thousands of wildflowers! You won't want to miss our amazing guest speaker as he guides us down the trail at this family-friendly event.
Want to Reserve 4-H Camp Riversite?
If your club, group or even family want to reserve 4-H Camp Riversite for a day, night or weekend there are just a few easy steps to follow!
Call Nancy Brown at 459-5903 at UW-Extension to find out if your desired date is available!
Review the policies and complete the paperwork.   Welcome to Camp Riversite Letter       4-H Camp Riversite Rental and Use Agreement
Return the completed forms and any applicaple payment to UW-Extension Sheboygan County.
A day or two before your event pick up the keys at UW-Extension for the bathrooms, cabin, lights etc.
Return keys to UW-Extension immediately following the event.
 OUR MISSION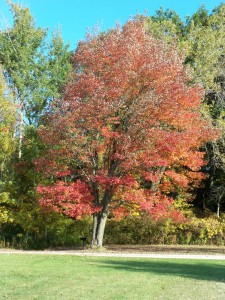 The primary focus of 4-H Camp Riversite is education through recreation and nature programs and activities.
THE 4-H FOREST
Originally conceived as a site for "a new 4-H forest", the scope of camp activities has expanded to include many facets of environmental education and recreation.
ENVIRONMENTAL EDUCATION
Over 85% of the total campground is set aside for the purpose of environmental education. The self-guided nature trails winds its way for nearly a mile through dense pine forest, swamp and grassland. White birch, oaks, beech and maple are surrounded in the spring by thousands of trillium accented by a sprinkling of marsh marigolds, violets and spring beauty's.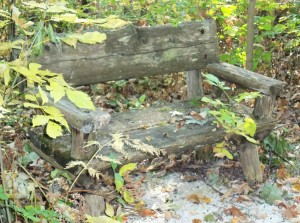 WILDLIFE
Wildlife is plentiful. Deer and woodchuck are often sighted and thrills for the birdwatchers include woodcock, warblers, owls and the rose breasted grosbeak.
RECREATION
Recreation facilities include a picnic area and shelter, playground equipment, lighted ball diamond and volleyball area.
Links of Interest
Contact 4-H Youth Development for more information.
Phone: (920) 459-5903